Serving the people of Geneva
We value the comfort of our travellers. In order for everybody to fully enjoy the crossing, please note that smoking is not permitted on board. Despite being spacious, our boats must comply with certain accessibility rules so as to ensure the safety of passengers. These may vary from line to line.
In order to travel safely, we ask our passengers to comply with the following health regulations:
Wearing a mask is compulsory in all public transport vehicles in Switzerland.
The cantonal police can issue fines for non-compliance with the regulations.
In addition, it is forbidden to consume any drink and/or food on board our boats.
We will continue to monitor the situation and the recommendations of the health authorities at all times in order to provide the population with a quality service.
People with
reduced mobility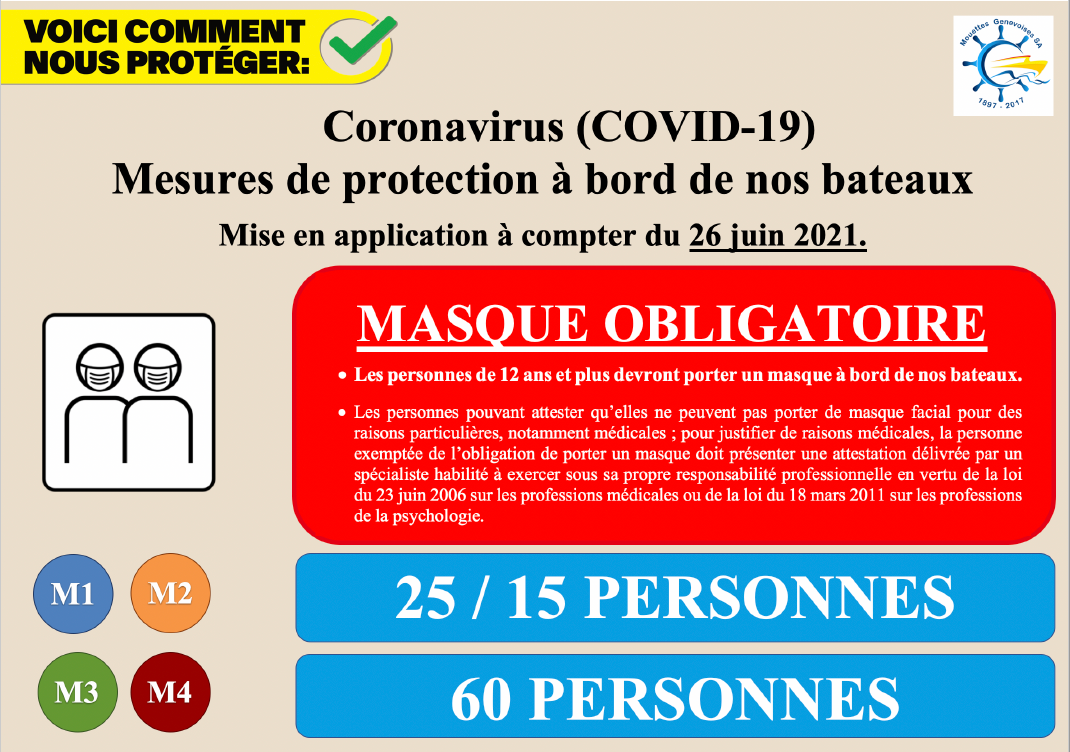 On lines M3 and M4 exclusively, only two wheelchairs users may embark at the same time.
Work is in progress at the landing stages and some boats are being replaced soon in order to ensure access to all lines.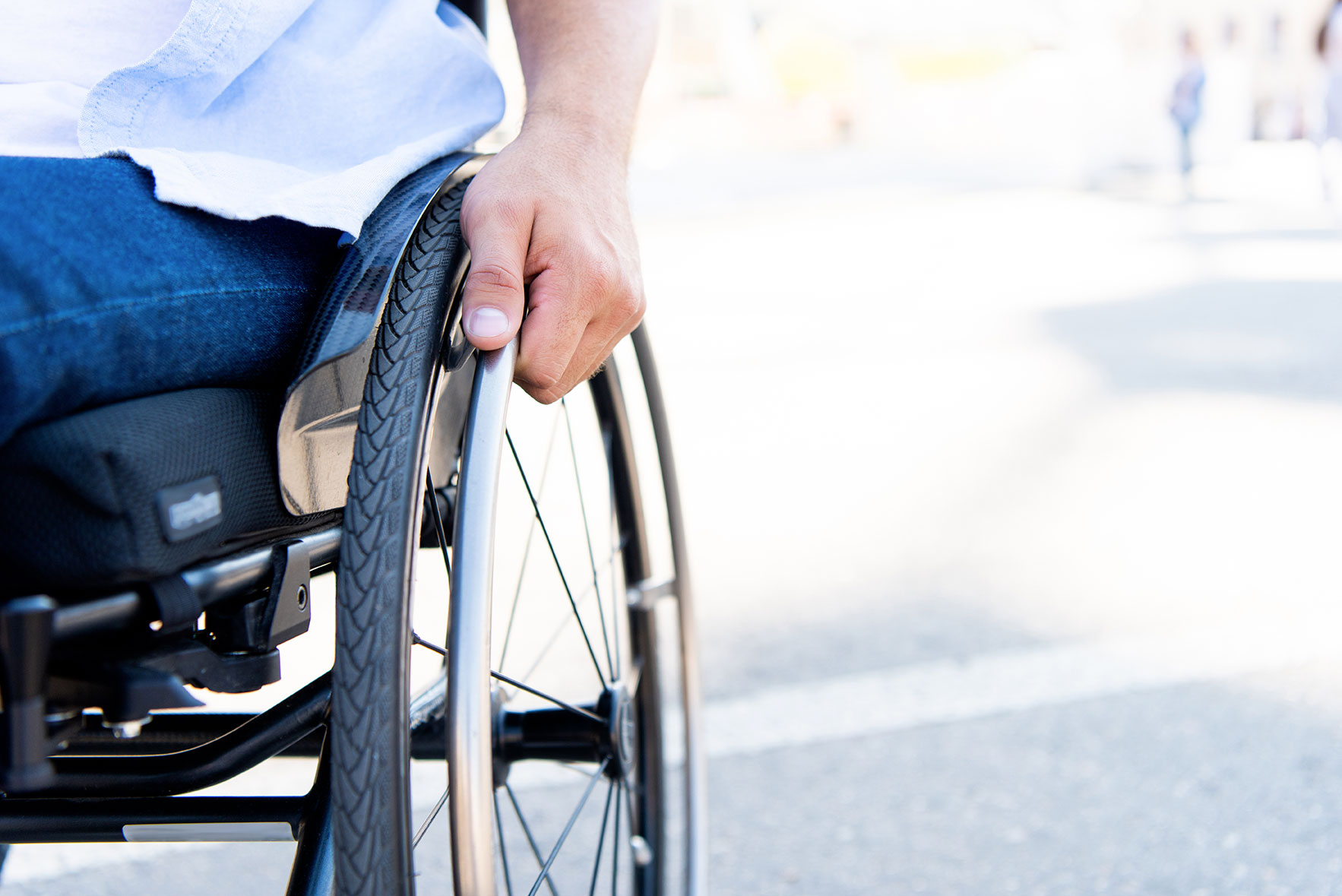 On lines M1 and M2, folded pushchairs are permitted to embark (please fold your pushchair before the arrival of the boat).
The lines M3 and M4 can accommodate unfolded pushchairs, however, they should be folded during busy periods.
Bicycles, scooters &
rollerblades
Folding bikes may embark on lines M3 and M4 only.
Folding scooters are welcome on all lines (M1, M2, M3 and M4).
For safety reasons, rollerblades are not permitted on any lines.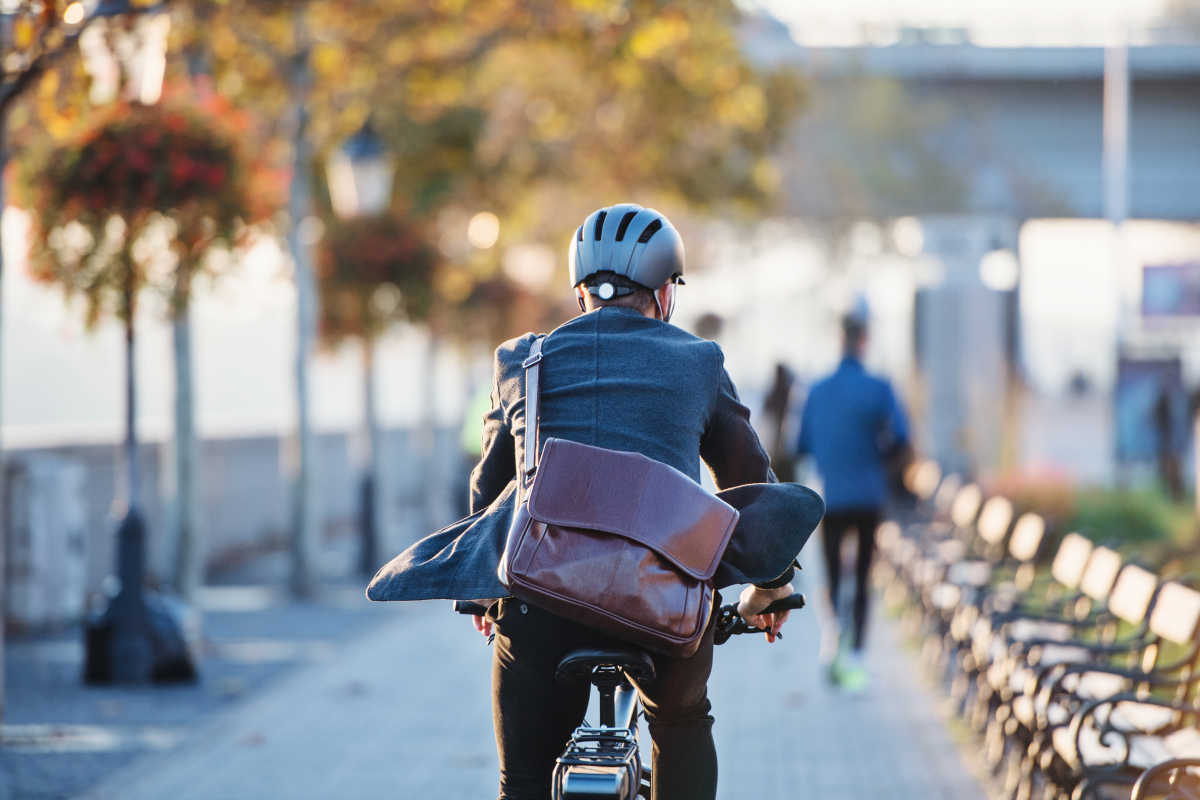 Dogs are welcome but must be kept on a leash.